Photo by MGM
In November 3 1976, was released one of the most iconic horror movies of all time, 'Carrie'. The movie, based in a Stephen King novel, talks about Carrie White, a shy, friendless 17 year-old girl who is sheltered by her domineering, religious mother, unleashes her telekinetic powers after being humiliated by her classmates at her senior prom.
Stars: Sissy Spacek, Piper Laurie, Amy Irving
Director: Brian De Palma
To celebrate the 40th anniversary, here are some of the curiosities about this movie.
Stephen King based Carrie White on two girls he knew while at school, both were social outcasts from deeply religious families and both died while still in their twenties.
When Sissy Spacek was preparing for her character, she isolated herself from the rest of the ensemble, decorated her dressing room with heavy religious iconography and studied Gustave Doré's illustrated Bible. She studied "the body language of people being stoned for their sins," starting or ending every scene in one of those positions.
The name of the high school is Bates High, a reference to Norman Bates fromPsycho (1960). In addition, the four note violin theme from Psycho is used over and over in the film.
This was the first Stephen King novel adapted into a movie.
The success of Carrie (1976) at the box-office cemented Stephen King's name as an author. King himself was delighted with the film.
The prom scene took over two weeks to shoot and required a total of 35 takes.
Brian De Palma wanted Betty Buckley to really slap Nancy Allen. Because Allen couldn't get the reaction De Palma wanted, Buckley ended up slapping her as many as thirty times.
Sissy Spacek was 25 at the time of filming. Carrie is seventeen in the novel.
Sissy Spacek wasn't considered for the role of Carrie until her husband, art director Jack Fisk, convinced director Brian De Palma to allow her to audition. Until that, De Palma was wedded to the idea of Amy Irving playing Carrie; when Spacek got the part instead, De Palma gave Irving the smaller role of Sue.
The ending of the movie is different than the ending from the Stephen King novel, and in fact Stephen King liked the ending in the movie better than the ending of his own book.
Stephen King got the idea for Carrie while working in a laundry. Some of the characters, like Carrie's religious fanatical mother, were based on people who worked there with him.
The auditions for Carrie and Star Wars were held at the same time in the same room. Both George Lucas and Brian Depalma would audition each actor at the same time.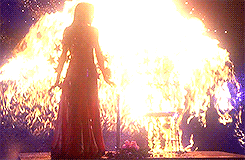 Source: Imdb