Photo by Warner Bros.
In September 27 1996, was released one of the most iconic tv shows of the 90's, 'Sabrina, The Teenage Witch'. The show is about Sabrina Spellman, a perfectly normal 16-year-old, is informed by her aunts, Hilda and Zelda, that she (and they, and her whole family on her father's side) are witches. She lives with them in Massachusetts while preparing to receive her witch's license. Along the way, she gets into many scrapes while figuring out how certain spells work. She also has to keep the secret from her boyfriend, Harvey, friends Jenny and later Valerie, stuck-up nemesis Libby, and her ever-suspicious vice-principal, Mr. Kraft.
Stars: Melissa Joan Hart, Caroline Rhea, Beth Broderick
Creators: Jonathan Schmock, Nell Scovell
To celebrate the 20th anniversary, here are some of the curiosities about this show.
Sabrina's annoying cousin Amanda is actually played by Melissa Joan Hart's little sister Emily Hart.
Despite the show's title, Melissa Joan Hart was already 20 years old when the show premiered.
Beth Broderick felt her character Zelda was going nowhere and left the show at the end of the sixth season.
Sabrina (Melissa Joan Hart) and Salem (Nick Bakay) are the only ones to appear in all episodes.
Britney Spears has a guest spot and sings "(You Drive Me) Crazy", which was the title song for Melissa Joan Hart's movie Drive Me Crazy (1999). Hart also appeared in Spears' "(You Drive Me) Crazy" music video.
Sabrina's address is 113 Collins Road. This is a reference to Dark Shadows (1966), the Gothic ghosts and witchcraft series which featured the witch Angelique Bouchard and the Collins Family.
The ZIP code for Sabrina's town of Westbridge, Massachusetts is 01970, the same ZIP code for Salem, Massachusetts, the "Witch City."
Based on characters appearing in Archie comics.
There were seven real cats at any one time on the set, two animatronics, and two stuffed animal type cats that were used for scenes that were inappropriate for the real cats.
In season 1, episode 1 sabrina was in 10th grade and turning 16. But in season 4 episode 1 sabrina was in 12th grade turning 18.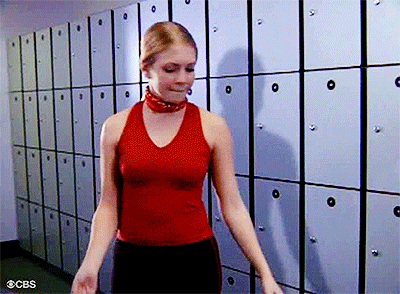 Source: Imdb