Photo by Nickelodeon
In August 17 1996, was released one of the most iconic tv shows of the 90's, 'Kenan & Kel'. The series is about two mischievous teenagers, Kenan Rockmore and Kel Kimble. Kenan is a high school student with a job at a local grocery store, while Kel is his clumsy, orange soda-loving best friend.
Stars:  Kenan Thompson, Kel Mitchell, Vanessa Baden
Creators: Kim Bass
To celebrate the 20th anniversary, here are some of the curiosities about this show.
The producers, creators and writers of All That (1994) decided to give Kenan and Kel their own show after noticing how much chemistry there was between the two teenagers.
Kenan Thompson does an impression of Bill Cosby on occasion in the series. Years later when Thompson joined the cast of Saturday Night Live (1975), he would also do impressions of Cosby on that series as well.
Kenan's sister is rarely seen in the later episodes. This was because Vanessa Baden (Kyra) was attending school.
The creators/writers of "Kenan & Kel", Dan Schneider, Brian Robbins and Dan Frischman, who plays Chris Potter, met while starring on the TV show, Head of the Class (1986). The three still remain close friends.
The character's name Marc Cram is a palindrome, which means it is spelled and pronounced the same backwards.
In one episode, Kel mentions wanting to watch My Brother and Me. My Brother and Me was a fellow television show that aired on Nickelodeon for one season between 1994-1995.
In the United States, four seasons were produced. All of them in SD (Standard Definition). Each episode had the equivalent of 23 minutes.
The series is a production of Nickelodeon. Dated 1996, it is present in different countries around the world.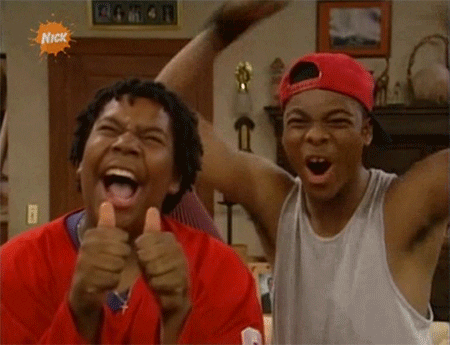 Source: Imdb